Women in Foodservice Charity Event
pr
WOMEN IN FOODSERVICE CHARITY BRUNCH 2019
Connecting and inspiring women in the foodservice industry.
Fine Food Australia is excited to announce that the Women in Foodservice Charity Event will return in September 2019 for its sixth year.
Taking place on Tuesday 10 September, this year's gourmet brunch will be held at ICC Sydney on Darling Harbour, where a panel of industry icons will discuss all areas of the food industry – and what it means to be a successful woman within it.
The impressive line-up of speakers, facilitated by Jill Dupleix, will candidly share their own learnings and experiences.
Jill Dupleix – Food editor, restaurant critic, travel writer, cook book author, eater, drinker, writer and speaker
Kylie Javier Ashton – Restaurant General Manager at Momofuku Seiobo
Jacqui Challinor – Executive Chef at Nomad
Janelle Bloom – TV Chef, Author, Food Writer & Stylist
Kate Gibbs – Food, travel, style writer + content creator + contributing editor delicious. magazine
The event not only benefits women in the industry, but donates all proceeds.
Tickets include brunch, tea, coffee & soft drinks, gift bag & champagne on arrival.
Date: Tuesday 10 September 2019
Time: 10.00am – 1.00pm
Location: ICC Sydney, 14 Darling Drive, Sydney NSW 2000
Charity Partner
All profits from the event will be donated Eat Up Australia.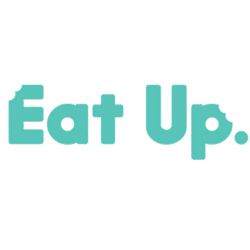 Eat Up is a not for profit organization that provides school lunches to students who would otherwise go without. These include welfare dependent children, children affected by drug and alcohol abuse and newly arrived refugees.