The Future of Restaurants in 2022
The future of restaurants is here – and customers are at the heart of it.
From fine dining to quick service, from new payment options, to a continued emphasis on delivery, the restaurant industry is building experiences for an ever-evolving future. These creative business owners are meeting customers where they are, embracing technological advances and building loyal communities of fans across channels.
Download your version of Square's 2022 edition of their Future of Restaurants report here. 
To understand where Australia's restaurant industry is headed, Square worked with YouGov Research to survey 500 restaurateurs and 1,000 diners, gathering insights from successful Square sellers and leading industry experts. Restaurant owners shared what the future looks like from their point of view, as the people seeing firsthand how the industry is changing are also the ones innovating to make it even better.
What is the future of restaurants?
A website isn't just an ordering hub – it's a representation of a restaurants brand and the faces behind the business. Curbside pickup isn't just for convenience; it's for the families that don't have time to stop for a sit-down meal. QR codes aren't just for contactless ordering; they provide options for customers and give staff room to focus on hospitality.
The biggest challenges facing the restaurant industry have propelled businesses to think in new ways.
2021 saw restaurants add as many new channels as possible. While 2022 is about making those channels work together to create a streamlined, omnichannel restaurant, all through the lens of the customer's ideal experience.
New restaurant technology is the key to unlocking this future. Over half of Aussie restaurants we surveyed have already invested in kitchen automation, while a further 30% plan to do so in the next six months.
Technology can also help solve new challenges. Nearly half of all restaurants say that they are experiencing a serious labour shortage and recognise that automated tools and integrated apps can be a part of the solution.
Restaurants have adapted by changing business models, investing in omnichannel solutions, modernising kitchen automation and evolving to meet the needs of their business and their customers.
How will the future of food and dining change?
Australians love their food, and restaurants are helping them take that passion even further. Restaurant owners are engaging with customers in new ways, from hosting online cooking classes and events, to offering subscriptions and custom loyalty programs. 96% of restaurants surveyed will continue to provide a variety of customer engagement services over the next year and beyond.
In the past, experiencing the joy of eating from a restaurant meant ordering and dining in person. Today restaurants are taking a multi-faceted approach to ensure that, no matter where customers are, they can still experience their favourite cuisines.
The restaurants of the future are providing more options, such as takeaway, order ahead, and prepackaged meal kits, to cater to all lifestyles and preferences.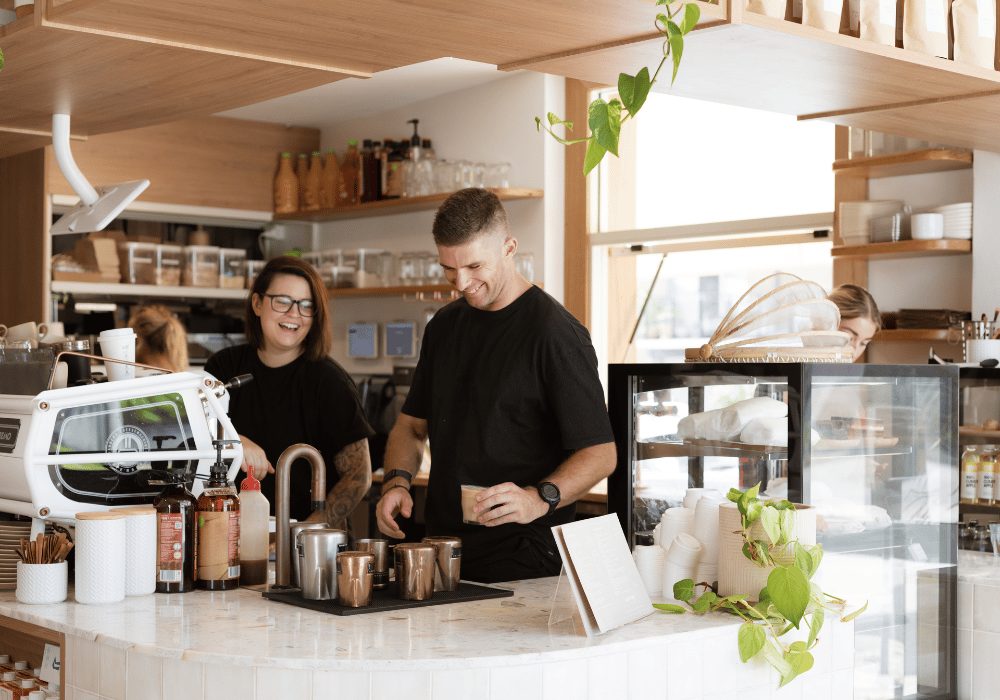 What will new technology in restaurants look like in 2022?
As restaurants add more channels, they've also introduced new technology and restaurant management tools.
With more orders coming in online alongside in-person dining, restaurants are prioritising their back-of-house management tools to ensure a frictionless multi-channel front-of-house experience. In fact, 73% of restaurants agree that increased automation would allow their staff to focus on more important tasks.
Restaurants are also connecting with their customers across channels. From social selling to marketing, technology tools are helping restaurateurs reach both new and existing customers. Omnichannel tools such as kitchen display systems, inventory management and customer insights are invaluable as restaurants move toward a more connected future.
Explore the biggest trends that are shaping the future for the Australian restaurant industry by reading Square's 2022 edition of their Future of Restaurants report, with over 35 pages of original data and strategic advice from 500 restaurant owners and 1,000 diners across Australia. Download your version here. 
Square will also be exhibiting at this year's Fine Food Australia. Meet the team and see what solutions they have on offer your business at Stand T26 this September. Register free online here.