Voices of the Shutdown: Mitchell Orr
We spoke to industry professionals about their experiences during the covid shutdown, how they have adapted to the new restrictions and their thoughts on the future of the hospitality industry.
Mitch Orr currently works as Head Chef at Cicciabella, a Bondi restaurant specialising in Southern Italian cuisine and headed by restaurateur Maurice Terzini. Read on for our chat with him on his go to food, adjusting to the new norm and taking it day by day.
How have the restrictions impacted you?
The restrictions obviously impacted the whole industry in a huge way. The step by step announcements and chopping and changing of restrictions in late March made it really hard for restaurants to trade, and then the shut down forced the industry to pivot or close. Personally, the restrictions resulted in us being stood down, we're just now coming back to work under Job Keeper and putting together a take away offering.
How has your business adapted to the current climate?
Our business took the time to shut down and make sure our staff could isolate and remain as healthy as possible while waiting for government support and legislation.
What's keeping you sane during this time?
Hard to say. I've been taking it day by day and trying not to be too hard on myself. I've been walking to the botanic gardens, riding my bike and trying to do 3-4 yoga classes a week. It's really hard to be motivated and focused at home. I'd just started finding some routine and structure, but coming back to work will be another period of adjustment and finding some balance again!
What is your go-to quarantine food and drink?
Coconut water and tea from TeaCraft. It's really hard deciding what to feed yourself 3 meals a day when your used to being at work and just eating family meal. I've been trying to support the restaurants I love that are offering takeaway as much as possible. Having a stash of dumplings in the freezer has also been a life saver.
What do you think the hospitality industry will look like post COVID19?
It's really hard to say. I hope we're able to come back stronger than ever. I hope we all realize how spoilt we are here in Sydney with the quality and diversity in restaurants that we have. We're all going to find out together.
Any online cooking classes/websites/social media we should be looking at right now?
Hongy has been hilarious on insta (Dan Hong @hongsta_gram), obvs you should be following me- @instakrill. Fassy has also been doing some really great things for the community (Colin Fassnidge- @cfassnidge). Non food wise theringer.com provides so much great content (articles/podcasts etc) and you should listen to any podcast Alexi Toliopolous is on. Levins is also making some great mixtapes on a subscription basis.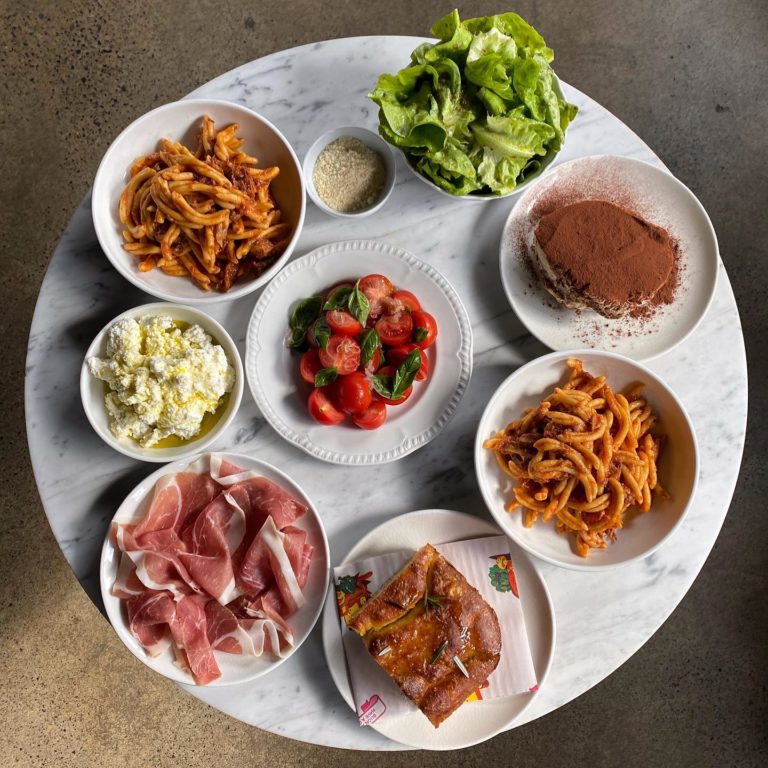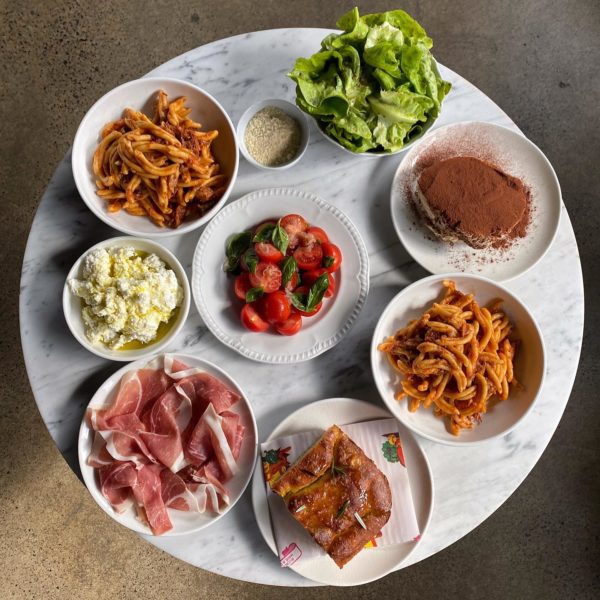 Cicciabella has just started take away packs (pictured). Visit their website to order.
Follow Mitch on Instagram: @instakrill
Follow Cicciabella on Instagram: @cicciabellabondi
To keep up with food industry news and Fine Food Australia updates, subscribe here.