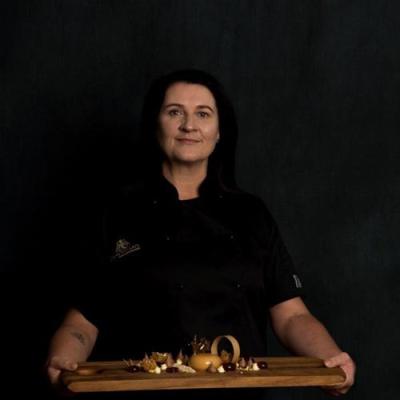 Jodie Van Der Velden
Josophan's Fine Chocolates
Jodie Van Der Velden is the founder and owner of Josophan's Fine Chocolates, in Leura, Blue Mountains Australia. Josophan's is committed to promoting quality without compromise, bringing luxurious, fresh, naturally flavoured and ethically sourced fine chocolates to the Australian market.
Jodie's professional training and travel experiences have taken her all over the world, including extensive travel and training in Europe where she has toured both enormous and boutique chocolate factories, attends the Salon du Chocolat in Paris, and has participated in courses at prestigious establishments such as Lenotre, Le Cordon Bleu and the Ritz Hotel.
Her skills as a chocolatier and chocolate dessert maker have been rewarded through winning Salon Culinaire medals for dessert making, Champion Chocolate Exhibit twice at the Sydney Royal Chocolate competition, and winning the Callebaut Australia Chocolate Dessert Competition in 2009, winning a training experience in a brand new chocolate academy in Chicago in 2010 to study chocolate sculpting and plated desserts for fine dining.
Spending considerable time in cacao plantations, Jodie has a firm belief in the importance of getting to the source of ingredients, having visited plantations in Central America, the Caribbean, West Indies, Ghana, Hawaii and pacific islands. She is firm advocate for the use of Fair Trade and ethically sourced ingredients.
Related Session(s)