USDA at Fine Food Australia
The US Department of Agriculture will be featuring in their impressive pavilion at Fine Food Australia 2019. As part of our Flavours of the World zone, you'll be able to browse an extensive range of brands from the United States. We're giving you a quick recap on the brands they'll be showcasing at the show, and what to expect from the various brands taking part.
Bascom Maple Farms (HC11)
Bascom Family Farms is America's leading independent supplier of pure and organic Maple Syrup and Maple Sugar. Bascom provides maple in a wide range of forms, sizes and packaging to top retailers, food manufacturers, private label buyers and food service providers. We guarantee our products, so whatever you need, whenever you need it – you can count on Bascom.
Bonfect Snackfoods (HC5)
Established over 15 years, the largest importer of American candy, soda, snack and grocery items. Currently servicing IGA Stores, petrol & convenience sites, inter –state wholesalers and the general retail markets. With the combination of extensive product offerings and personal approach, our goal is to become your "one stop" source for all your needs.
Business Oregon (HB 6 & 8)
Business Oregon presents "Oregon Crafted" products at Fine Food 2019. We are pleased to bring a sample of high-quality, healthy and tasty products from the West Coast USA to Australia.  Business Oregon is the State of Oregon's economic development agency with a global trade team that promotes the export market development of key industry products, including food and beverages. We also work with international manufacturers and service providers interested in investing in Oregon to find the right fit (e.g., property, company, building, location, workforce, etc.) for their business.
Colby International (HD11)
Colby International is a full service export company based in the United States. We handle products across all temp classes for retail, foodservice and industrial ingredients. Products include, but are not limited to cooked pork products (pulled pork, bacon, pepperoni), peanut butter, cheese sauce, pudding, canned vegetables, dried egg powder and bakery ingredients, frozen appetizers.
Cool Springs International (HD13)
Super Premium NutriSource & Pure Vita branded Pet Food made in USA for dogs and cats – also many custom OEM (private label) pet food formulas are available.
Crescent Dates (HB12)
Crescent Dates was established in 2005 as a Medjool dates wholesaler in Southern California.  For over 15 years we have successfully grown to become the leading wholesaler in the region.  We delivery quality products to consumers working directly with growers to ensure only the finest dates are being packed in our boxes.
Dippin Dots (HD7)
Imagine little beads of ice cream … cold, creamy and flavourful. We are Dippin' Dots, an ice cream company with a difference. Our product is unique, small, uniformly shaped beads of ice cream, flash-frozen in a cryogenic process that involves exposing them to liquid nitrogen at minus -42 Celsius. We have a range of ice cream, yoghurt, flavoured ices and sherbets. Dippin 'Dots is the original and unbeatable flash-frozen ice cream sensation, delivered one awesome spoonful at a time.
Ellsworth Cooperative Creamery (HC10)
Ellsworth Dairy Cooperative is based in the Heart of Wisconsin's Dairyland in the town of Ellsworth, Wisconsin. Known as the Cheese Curd Capital, consumers who demand high-quality natural foods at a great value love our world-famous cheddar cheese curds and our entire line of specialty artisan cheeses. Produced with milk from our 400+ patron family dairy farms, white cheddar cheese curds and specialty artisan cheese from Ellsworth Cooperative Creamery are crafted using the highest quality ingredients and over 100 years of cheese making experience, making a delicious difference you can taste.
feast on this (HB16)

Importers of the finest specialty gourmet products from the USA and Mexico. A whole range of condiments and confectionery to keep your business on trend with today's rapidly changing market.
Food Export Midwest (HC9)
Food Export-Midwest and Food Export-Northeast offer a variety of programs and services to help grow exports of value-added food and agricultural products from our regions of the USA.
Herr Foods Inc. (HC7)
A recognized leader in the snack food industry, Herr Foods Inc. is a family-owned-and-operated company, which began 73 years ago and is headquartered in Nottingham, PA. Our expansive export line of quality snacks consists of potato chips, tortilla chips and cheese curls; offering competitive pricing and attractive packaging. Represented in Australia by Bonfect.
International Exports, Inc. (HC13 & 15)
International Exports is an expert food and grocery exporter of American consumer brands to distributors and retailers in markets around the world. We export food items (frozen, chilled, and dry), nonfood items and general merchandise by sea and air freight. In addition, we offer many value added services to both vendors and customers.  Our capable, seasoned team builds on over 25 years of expertise in sourcing, consolidation, shipping and brand building, with a rounded and continuously updated knowledge of local import regulations and logistics requirements.
LTA International Global Services (HD5)
LTA International is an established export management company that sells respected USA brands globally. Export regions include: Central and South America, Asia, South Pacific, Africa and the Middle East.
San Saba Pecan (HD15)
San Saba Pecan is the processing division of Chase Farms, one of the largest pecan growers in the western United States. This vertical integration guarantees a consistent supply of some of the best western pecan varieties in the world. We've developed a process that allows us to produce the best pecans at a competitive price.  We produce a wide assortment of pecans including bulk, roasted/buttered/salted, and candied pecans for wholesale and retail customers in a kosher approved facility.
Pecans have been certified as a heart healthy food by the American Heart Association.
Schreiber Foods, Inc. HC10
Schreiber Foods, the world's leading private label dairy company. Schreiber produces Process Cheese, Cream Cheese, Natural Cheese, and Yogurt in 34 facilities strategically placed around the world
Secret Aardvark (HB8)
We are a small specialty food company out of Portland Oregon USA.  We love tasty food and we want you to love your food as well.  We are the flavor that kicks you in the mouth!  Viva la Aardvark!
Squeezy Cheez (HC8)
Squeezy Cheez is an Australian based business offering American made cheese items to the wholesale, retail and food service industries in Australia. We can accommodate any private label requests. Come and see us for all of your USA cheese needs!  Products include:
Squeezy Cheez – American Cheddar Cheese in a can; Squeezy Cheez – Cheddar, Jalapeno, Bacon – American Liquid Cheese; Cheddar Cheese Dips; Con Queso Cheese dip; Food Service American Liquid Cheese; Private label American cheese products.
Stonewall Kitchen (HB14)
It all started in 1991 at a local farmers' market with a small batch of hand-labelled, uniquely flavored jams and chutneys. As the winner of 29 prestigious awards from the Specialty Food Association, we're proud to be one of the most awarded specialty food companies in the United States.  Our Australian distributor is Feast on This.
Southern United States Trade Association (HD9)
The Southern United States Trade Association (SUSTA) is a non-profit agricultural trade development association comprised of the Departments of Agriculture of the 15 southern states and Puerto Rico to promote the export of high value food and agricultural products. SUSTA is eager to assist foreign buyers locate suppliers from our region.
UNFI International (HD16)
UNFI International is one of North America's largest wholesalers and distributors across all natural/organic and conventional categories. UNFI currently distributes to grocery stores, natural food stores, club stores and international distributors, and is the primary distributor to Whole Foods Market. UNFI is a Fortune 500 company.
US Blueberries (HC6)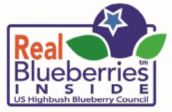 Beautiful, formula-ready highbush blueberries (frozen, dehydrated, liquid, powder), commercially produced in the USA for over 100 years, are harvested at the peak of production.  The US Highbush Blueberry Council represents growers, packers and shippers. We connect companies with US suppliers and encourage Real Blueberries Inside™ products.
US Meat Export Federation (HC16)
Established in 1976, the U.S. Meat Export Federation (USMEF) is actively involved in identifying and developing overseas market for U.S. beef, pork, veal, lamb and variety meats through trade shows, seminars, literature, promotional activities and meetings between buyers and sellers. The office in Singapore services the ASEAN & Oceania countries.
Vermints (HB10)
VerMints is a leading U.S. manufacturer of quality, organic breath mints and pastilles.
Our name comes from the Latin word "Ver". It means true. VerMints are True Mints. Our products cater to the needs and desires of health-conscious consumers seeking a natural alternative to current breath mint varieties. Our lozenge shaped mints and pastilles are made without artificial flavorings, sweeteners, or colors, and instead contain high-quality, 100% natural, U.S. sourced ingredients. Our lozenges are cut off a candy sheet and deliver a unique feel and texture compared to traditional pressed mints. Six different tantalizing flavors – Peppermint, Wintergreen, Cinnamon, Ginger, Chai and Café Express.
An organic, vegan, GMO-free, allergen-friendly, nut-free, gluten-free, kosher mint.
No shortcuts. No compromises.
Western U.S. Agricultural Trade Association (HD10)
Let Us Connect You … to the foods and beverages of the 13 Western United States.  WUSATA connects international buyers with Western U.S. agribusinesses and their innovative products.  Visit with WUSATA in the USA pavilion to arrange trade lead requests and meetings with WUSATA exhibitors.
Wisconsin Department of Agriculture (HC8)
¨Ellsworth Cooperative Creamery cheese and curds
¨Schreiber Foods cheese for retail and foodservice
¨Squeezy Cheese
Wonder Drink Kombucha (HB6)
Wonder Drink Prebiotic Kombucha is the first and only prebiotic kombucha for a happy and healthy gut, plus the goodness of tea, polyphenols, and lactic and acetic acids. Fun, functional, and non-alcoholic* with only 10g of sugar per 12 oz. can. Since its founding in 1999, Wonder Drink has been producing guaranteed non-alcoholic kombucha that taste consistently wonderful and safe while containing all benefits of a kombucha.  Wonder Drink Kombucha is the number one shelf-stable kombucha brand and is widely distributed in North America and globally.
U.S. Department of Agriculture (HC12)
Based at the Embassy of the United States in Canberra, the Office of Agricultural Affairs aims to increase market presence of U.S. food, drink and agricultural products in Australia through advice and assistance. If you are importing from the United States, you can receive assistance with locating and developing relationships with key U.S. suppliers. U.S. exporters can receive advice on viable product areas; market intelligence for best product prospects; and, assistance with ascertaining whether your products are eligible to enter this market.