Queensland's First Food Manufacturing-Focused Industry Event
The strength of Queensland's food industry has resulted in the announcement of a state specific food event, Food Technology Queensland (Foodtech Queensland). The event is to be launched in 2016 by Diversified Communications, the organiser of the hugely successful Foodpro Exhibition, as well as other award-winning food industry events.
Launching at the Brisbane Convention & Exhibition Centre on 26 – 28 June, Foodtech Queensland will focus specifically on the state's strongest food manufacturing categories, and will serve to connect businesses in these areas with new technology and ideas to help them grow their operations. The event will co-locate with The Australian Institute of Food Science and Technology (AIFST)'s 49th Annual Convention, which attracts up to 400 food scientists and other food professionals.
Australia's food and drink processing industry makes up over one third of the country's manufacturing sector, and is the largest manufacturing employer, employing over 300,000 people*.
Over the last decade, the Queensland economy has outperformed that of other Australian states** and is forecasted to grow more than 60% by 2031.*** World-renowned for producing high-quality, safe, clean and green food at competitive prices, Queensland has more than 1,400 Australian and international food processing facilities established in the state. The state grows one-third of the country's produce, is the nation's primary beef producer, is fast becoming a hub for beverage production, and is a large processor of seafood, fruit, vegetables, nuts, and value-add product manufacturing.
Foodtech Queensland was created to support the burgeoning state's strong food manufacturing industry. Event Director Peter Petherick says, "The Queensland food sector relies heavily on technology and new technological developments, and staying on top of trends and technological advances is crucial to sustaining business and remaining competitive here and globally. Foodtech Queensland will curate the latest technology and products and bring them to Queensland businesses, in order to support one of Australia's star economic performers." Food manufacturers in based in Northern NSW will also be invited to attend the event.
The show has been carefully developed to respond to the specific needs of Queensland's industry, and as a result, tailored education sessions will form a key part of the 2016 event schedule. The sessions, which will be announced closer to the event, will be designed to assist Queensland SMEs to grow their businesses through access to case studies, Australian and international trends, and information to improve their processing techniques. The show floor is zoned and will cover Processing, Ingredients, Packaging, Plant Equipment, and Science & Technology so visitors can easily find the products relevant to them.
Over 3,000 visitors are expected to attend Foodtech Queensland's launch event, and there will be over 100 exhibitors showcasing the latest processing machinery, ingredients, additives, packaging, and a range of ancillary products for food manufacturers. Exhibitors already confirmed include Vegmag, Thompson Meat Machinery, Multivac, Matthews, Naturex Ingredients, CBS Food Tech, Wiley & Co and Insignia, amongst others. Exhibiting at Foodtech Queensland present an unrivalled opportunity to build relationships with thousands of qualified buyers, drive business, and be inspired about the exciting range of factors driving the industry forward.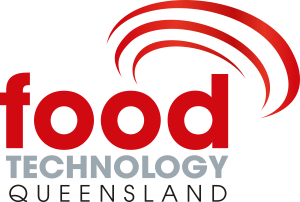 Visit the Foodtech Queensland website now.
Sources:
* The Australian Food & Grocery Council's State of the Industry Report 2015
** http://www.foodindustries.com.au/about-us
*** Choose Brisbane: Food & Agribusiness