Let's talk Melbourne food trends
Often regarded as Australia's gourmet capital, Melbourne's food scene is packed with outstanding talent. Chefs, growers, sellers and innovative foodservice owners create a diverse and sophisticated culture, which sets the tone around the country.
Fine Food Australia is heading back to Melbourne in 2018, and to kick it all off, we're sharing our top five food trends to watch out for.
Better food to your door
The explosion of services like UberEats, Deliveroo and Foodora are revolutionising the way we buy and eat food, with Melbourne leading the charge. And if you thought these services only delivered food from chains and casual joints, think again.
Emily Hazell is the founder of Burnley's Serotonin Eatery, a popular plant-based venue which was one of the first three restaurants to partner with UberEats when the company launched in Melbourne. Her menu, including medicinal waffles, superfood bircher and vegan tacos, is far from the average takeaway you'd expect for home delivery.
Hazell says delivery services are changing the nature of her business. They're also altering the way we eat at home, and she believes growth of this trend sees no signs of slowing.
Accessibility of gourmet food is still catching up at the consumer's end though, and traditional takeaway options continue to top the list of what customers want. Hazell has had to alter her menu, adding vegan burgers and pizzas to stay competitive.
"At night we couldn't figure out what was going on with orders," she says. "I got the UberEats guys in, and they said 'at night time, everyone still wants burgers and pizza.'" So keeping tradition and adding an innovative and trend-driven twist serviced her customers effectively.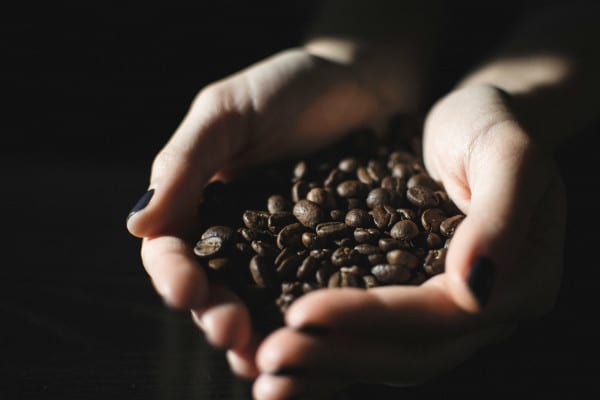 Ethical food sourcing
The ethical food movement might seem to be huge in Melbourne already, and it's not going away.
Syd Weddell is Managing Director of the Franchise Group for The Essential Ingredient, supplying products to top chefs and keen home cooks, and aiming to inspire better cooking.
He believes the ethical, sustainable and Fairtrade food movements are expanding beyond niche market appeal.
He says: "Fairtrade is becoming quite a movement, especially with things like vanilla or cocoa which are often grown in third world countries.
"Large organisations are starting to ask what we know of fair trade practice in the sourcing of our products."
Likewise, Hazell thinks businesses still have room to grow and improve their sourcing.
"The issue is not as big in Melbourne now, but it's definitely growing," she says.
Health-conscious consumers
Educated, health-conscious food buyers are on the rise across Australia, meaning brands have had to alter their offerings to suit.
Tammi Jonas and her husband run Jonai Farms near Daylesford, north-west of Melbourne. They breed pastured rare-breed pigs and cattle, selling through their own farm gate and community-supported-agriculture (CSA) memberships, for which they have a 12-year waitlist for Melbourne.
Jonas says consumers' desire for knowledge speaks to a movement away from processed foods for health and transparency reasons.
"The health consciousness, the ethics and the 'cleanness' of food is of increasing concern," she says.
"The less people know about how food is being produced, the more worried they are about it, which is leading them to find foods involving whole ingredients so they feel they've got more security in what they're eating.
She adds: "A lot of people come to things like Paleo because they're looking for a more natural way to eat.
"They gain a lot of experience and knowledge about the food they're putting into their bodies, and how it's produced.
"They're learning a lot, but if they drop the 'Paleo' part of it, they've naturally taken a step forward in their eating habits."
Less restrictive diets
There's a growing trend towards a non-exclusive diet of wholesome, good quality food cooked in modest ways.
Weddell says: "There's a return to simplicity in terms of food preparation. Often that's Mediterranean-inspired, where there's just a few simple ingredients, cooked simply."
Similarly, Jonas adds: "Veganism and vegetarianism have gained a bigger voice, but remain only three to five per cent of the population.
"Most vegans, vegetarians, Paleo followers—they don't stay that way, because they're hard choices to sustain, thanks to cultural norms and social pressures."
Hazell believes her success comes from what she leaves on the menu, not what she takes off.
"People are cutting out all these food groups, but what we do is serve complex foods, so we still have complex sugars, complex carbohydrates and fats."
Minimising food wastage
Whether it's making better use of the ingredients you have, or ensuring excess from your business is eaten instead of thrown away, food wastage is on our collective minds.
Weddell sees many food businesses making concerted efforts to manage their surplus.
"Not only [are chefs] reducing wastage, but also using the waste they have," he says. "Rather than throwing it away, they're looking at what can go to other markets, communities and charities."
Jonas agrees: "Food waste is becoming a really clear problem to most people. That's leading to lots of good practices in households and restaurants, and small-scale farms who are really committed to accessing waste as feed."
This year's food trends in Melbourne point to a revival of common sense, transparency and health for both the environment and consumers. If you'd like to learn more about the latest trends, producers and ingredients, visit Fine Food Australia at the Melbourne Convention and Exhibition Centre from September 10-13, 2018.