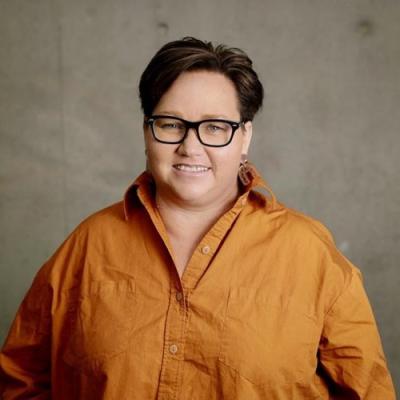 Sharon Winsor
Indigiearth
Sharon Winsor is a Ngemba Weilwan woman born in Gunnedah north-eastern NSW. She spent her teen years in nearby Rocky
Glen, where she loved catching yabbies from the dams and creeks, cleaning them and preparing them for eating.
Today, Sharon is a passionate proponent of Indigenous culture. She has become a talented educator and storyteller,
with a wealth of knowledge to share from her life's journey. Today through her native food products, culinary events
and publications she shares her culture and aims to educate the broader community about native ingredients and
their usage.
As the founder and owner of Indigiearth she has worked on product development of her native foods business for
27 years, building it up to be a successful Aboriginal owned and operated enterprise with a very bright future.
Indigiearth is currently taking 60,000 years of native food culture into the homes of families worldwide.
But native food was not always so popular. In its first iteration, Indigearth began in 1996 in Western Sydney. Over the
years it has evolved in size and range, and the current collection includes bush spices such as lemon myrtle, native
teas made from wild rosella and beauty products made from exquisite Indigenous ingredients such as subtropical
caviar limes.
Filling your shopping basket with Indigiearth items can have a powerful impact: because the business offers
employment opportunities to Indigenous Australians and also educates the community about native products, and
their applications in contemporary life.
Sharon's training in Commercial Cookery has led her to develop a range of culinary and native botanical products that
are now sold at over 500 stockist across the country, as well as a 5-course dining experience offered in Mudgee NSW and other locations on request.
Having worked hard to develop a sustainable supply chain from which she draws her agricultural and meat produce
from, Sharon works to actively support Aboriginal women running native foods businesses across Australia.
No stranger to adversity, Sharon Winsor lost her first son, stillborn at full term, is a mother to two now adult children,
a domestic violence survivor who passionately believes in giving back to her audiences and in supporting her
community. Love for the land and her culture has been a pivotal part of her success.
Prevailing after a journey, besieged with setbacks and detours, Indigiearth today is an award-winning Aboriginal
owned and established business that is going from strength to strength. Standing out in a landscape over crowded
with imposter native food brands, Indgiearth's offering is now getting the attention it deserves.
Sharon is a strong woman who can speak about her sacred connection to Aboriginal culture; her journey as a business
woman in Australia; her painful and prolonged trials at the hands of a violent ex-husband and her incredible
determination to succeed in forging her career path which brings her peace and healing.
Sharon has found her vocation as commercial cook and product developer, she is committed to Indigiearth as a labour
of love, and vehicle for sharing her culture.
• Executive Chef
• Product developer
• Winner of NSW Business Leader of the year
• NSW Director of First Nations Bush Foods and Botanicals Alliance
• Director Black Duck Foods
• Director NSW Indigenous Tourism Council