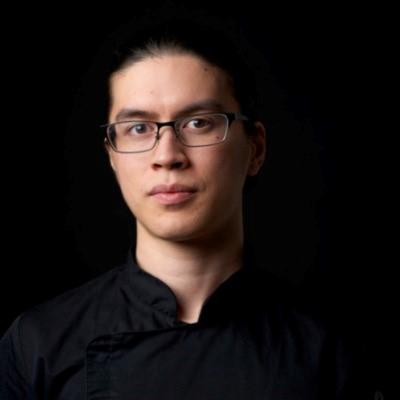 Santiago Cuyugan
Mamé Cocoa
Mamé Cocoa owner Santiago Cuyugan has been spending the past few years making a name for himself in the patisserie and chocolate scene here in Australia.
Prior to grabbing the title of "Savour Patissier of the Year 2017," he has made his way through well-known establishments such as the Crown Casino Entertainment Complex, the Melbourne Exhibition Center, Adriano Zumbo's patisserie, and the Park Hyatt Hotel Melbourne.
Having spent the past few years producing cakes, pastries and chocolates at Bibelot Patisserie in South Melbourne, it was finally time for him to branch out on his own. Creating Mamé Cocoa was a way to express himself and do things that resonated with his beliefs.
With great ambition and some big plans on the horizon, Santiago is eager to push himself to the edge of the pastry world- and share his journey with you along the way.