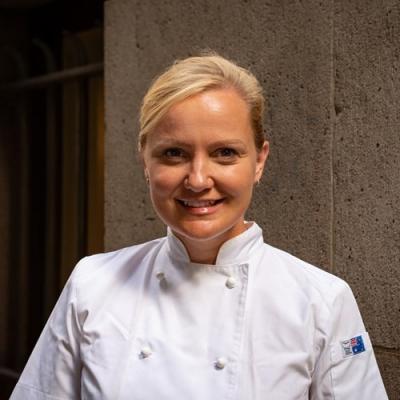 Amanda Fuller
The Sam Prince Hospitality Group
Amanda Fuller is an internationally recognised chef, currently residing as Group Executive Chef at the Sam Prince Hospitality Group, Sydney and Melbourne
Amanda gained notable recognition within the industry during a decade of service in London. With Oliver Peyton, OBE (an Irish restaurateur, and a judge on the BBC television series, Great British Menu) as a mentor, she was fortunate enough to work at some of London's Iconic Institutions and locations for a ream of high society. Some of her career highlights include cooking for notable clients and celebrities including The Royals and launching 'No Meat Monday', a not-for-profit campaign founded by the McCartney family.
Passion and diligence for the profession have been the driving focuses for Amanda since a young age. She has gone to great lengths to gain valuable experience since graduating from Ryde Tafe, including cooking with Indigenous Australian flavours in Uluru and gaining a deep respect for seasonal ingredients during her time in Tasmania.
As the Group Executive Chef at the Sam Prince Hospitality Group, Amanda works across Mejico, INDU and Kid Kyoto restaurants in the heart of Sydney as well as newly opened Mejico and Indu Melbourne on Collins Street, Woho Mentor and ACF member Passionate about growing chefs of the future, Fuller mentors rising talent and inspires them to rise up the culinary ranks. Every day is creative and includes menu development, working with supplier partners and looking at sustainable cooking practises.