Product Directory & Digital Opportunities
More than an event - expand your brand reach and grow profits 365 days a year via Fine Food's digital platforms, with endless opportunities including website, email, editorial, and the Product Directory.
YEAR-ROUND DIGITAL SHOWROOM
As the nation's leading platform dedicated to all thing's food, Fine Food extends beyond a yearly event to regular digital communications and Australia's largest online B2B food directory. Connecting you with a combined online community of over 89,000 food industry professionals!
With rapidly changing consumer demands in response to global challenges, the market has shifted. Fine Food remains a digital nexus for those looking to promote their latest offerings.
YOUR ONLINE PRODUCT DIRECTORY
Place your brand in front of food professionals with real buying power, right now. There is no better bang for buck available for this kind of advertising!
Simply profile your business, list your individual products or brand, and you're ready to go. Payment is made via the web portal and a tax invoice will then be issued to you by our accounts department.
Buyers can search by a free text field that picks up keywords from your profile or by category. Get ready to be seen!
GET STARTED
Standard Subscription Inclusions
Dedicated Online Profile
---
Introduce your business, unique selling points, certifications or even awards to capture the attention of buyers. Include information on seasonal specials, new launches, or link to new promotion collateral. Your profile space includes your logo, a dedicated banner, contact details, links to your website and social media channels.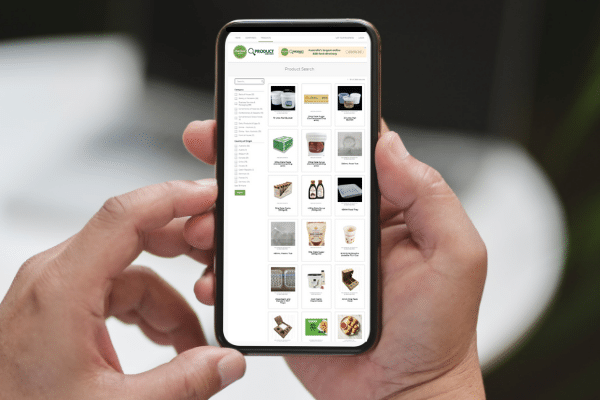 Product Spots
---
Upload up to six products with your standard subscription; either individual products you want to highlight or a product range to showcase the breadth of your business. Feature three products as your highlights and edit these at any time. Each product includes an image and description field.
MAXIMISE YOUR EXPOSURE WITH TWO UPGRADE OPTIONS AVAILABLE
Unlimited Product Spots
---
Show off more of your range and products by upgrading to include more on your profile beyond the six given to you with your subscription.
CHOOSE UNLIMITED NOW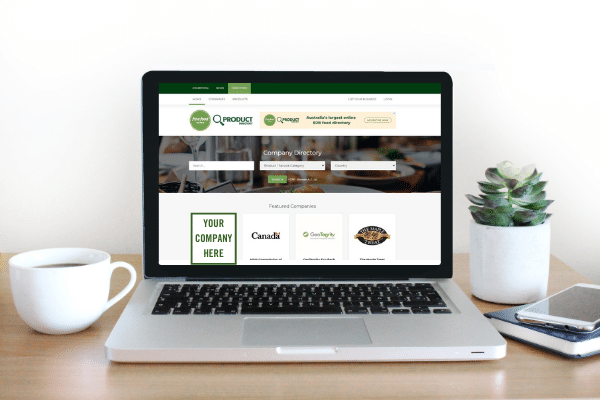 Featured Company Listing
---
Drive more traffic to your profile and be the first thing buyers see on the directory and have your profile pinned to the top of the directory home page.
Minimum booking 3 months.
CONTACT YOUR CLIENT MANAGER
Put your brand in the inbox of 64,000+ food professionals
Be seen by over 133,000 online viewers
Connect with a bespoke audience based on your needs
Cut through the noise with premier website exposure
Can't find what you want? We will tailor a package for you
WEBSITE ADVERTISING
Exhibition Leaderboard Banner
---
For premium exposure, this leaderboard offers branding on the top visited pages of the Fine Food Australia Exhibition site section of the website.
Your banner will appear as 1 of up to 3 banners prominently displayed on the home page as well as various inner pages throughout the exhibition section of the Fine Food Australia website.
News & Directory Leaderboard Banner
---
Feature your brand in a leaderboard advertising spot over the home page and several inner pages across the News & Directory sections of the Fine Food Australia website.
Maximum 3 advertisers, run of site.
Solus eDM
---
Send your message without interruption to our Fine Food database via a dedicated eDM blast. Include your branding top and tailed in a Fine Food header and footer.
BESPOKE AUDIENCE: This opportunity includes the option to create a bespoke audience to send the eDM
to through segmenting based on your brand's needs.
Maximum of 4 available per year (not available between Jul 21 & Sep 21).
eDM Advertising
eDM Product Directory Highlight Inclusion
---
Feature your product in one of our regular eDM blasts with your chosen imagery accompanied by a 30 word description targeted to your specific audience, driving traffic and enquiries to your profile.
Limited to those with a product directory listing only.
Maximum of 6 advertisers per eDM.
eDM Leaderboard Banner
---
Feature your leaderboard banner advertisement in one of our regular eDM blasts, linking back to your directory profile or preferred url.
Maximum 2 advertisers per issue.
EXHIBITION CAMPAIGN ADVERTISING
Featured Exhibitor
---
Have your exhibitor profile pinned at the top of the exhibitor directory page on our website, ensuring your company is the first visitors will see when browsing the page.
Maximum of 3.
Featured Product
---
Maximise your exposure by featuring one of the products you will be showcasing at the expo, where it will be pinned and highlighted at the top of the directory page.
Maximum of 3.
Editorial Sponsorship
Bespoke Company Spotlight Article
---
Share your story or idea with us and we will work with our dedicated journalist to curate an article to truly highlight your brand. This article will be hosted on the Fine Food Australia News site, distributed through a scheduled eDM blast, and featured in a social post.
Maximum of 2 available per month.
Sponsored Article Post
---
Curate an editorial article highlighting your business and/or product to be distributed through a number of our digital channels. Your article will be hosted on the Fine Food Australia News site, distributed through a scheduled eDM blast, and featured in a social post.
Article to be supplied by sponsor subject to Fine Food Australia's editorial checks.
Trending Article Spot
---
Be the first thing website viewers see when they head to the News section on our website. Have your article pinned to the top of the News home page for maximum exposure.
Maximum of 4 articles per month. Limited to those who book Bespoke Company Spotlight or Sponsored Article Spot.