Celebrating the Australian Gin Industry
Australia is now in the second gin craze with the boom of boutique gins. Why has gin suddenly gone nuts in Australia and what is it all about? The Commercial Drinks Speakeasy Stage will be hosting eight of Australia's most influential distilleries making headway in Australia and overseas, giving you the chance to taste their premium gins that you must have on your drinks list.
This session will be held on Monday 11 September from 3.30pm – 5pm. This session will be capped at 40 people for the tastings – first in, first served!
Here's a sneak peek of some of the premium gins that you'll have the chance to taste:
Adelaide Hills Distillery in collaboration with Something Wild Beverage Company
Australian Green Ant Gin
Made with Something Wild Beverages is about using local indigenous botanicals and ensuring that they contribute to the sustainability of the industry – the key for them is transparency into farming practices and profits being reinvested back into Indigenous communities. Green Ant Gin displays flavours of coriander and kaffir lime leaf, further enhanced by Finger Lime. Native Juniper (Boobialla) is evident in the floral aromatics, while the spicy notes of Pepper Berry balance the citrus flavours. Strawberry Gum, Lemon Myrtle and Anise Myrtle provide a green, leafy herbaceous character.
Archie Rose Distilling Co.
Signature Dry Gin
Archie Rose's carefully crafted Dry Gin uses fourteen traditional and native botanicals, each uniquely infused and individually distilled in their copper pot still. Perfectly balanced and wonderfully complex, their Signature Dry Gin is accented by native Australian botanicals, including Blood Lime, Dorrigo Pepperleaf, Lemon Myrtle and River Mint. All underpinned with pronounced juniper berry.
Cape Byron Distillery
Brookie's Byron Slow Gin
Brookie's Byron Slow Gin is the first of its kind in Australia. Made in the tradition English 'Sloe' gin style, Brookie's Slow Gin showcases a unique rainforest fruit to the subtropical region of Byron Bay, the Davidson Plum.
Four Pillars
Bloody Shiraz Gin
Four Pillars Bloody Shiraz Gin is what happens when you combine our Rare Dry Gin with some of the best Shiraz grapes in Australia. Its alcoholic alchemy, and its bloody delicious. The beauty of Bloody Shiraz Gin being a product of vintage means that it will never be the same. The 2017 release has an incredibly vibrant ruby colour, which turns iridescent pink when mixed with tonic or soda. Aromatically the gin has fresh pine needles and incredible spice, and a clear peppery, dense raspberry character.
Kangaroo Island Spirits
Old Tom Gin
The 2016 Champion Gin – Kangaroo Island Spirits Old Tom Gin is lightly aged in small re-charred French oak barrels to impart the creamy, vanilla notes. The addition of aniseed and lemon myrtle adds sweet, Australian characters to this classic old style gin.
Manly Spirits
Australian Dry Gin
Inspired by sunrise swims through the crystal-clear waters of Manly's famed marine sanctuary, Manly Spirits' exquisite Gins are crafted using a carefully-considered blend of sustainably foraged marine botanicals, Australian native and traditional gin botanicals, balanced neatly with the highest quality Australian grain spirit. Some of the Australian native and marine botanicals found in their Gin includes Sea lettuce, Tasmanian Mountain Pepper Leaf, Anise Myrtle, Finger Lime and Orange Peel.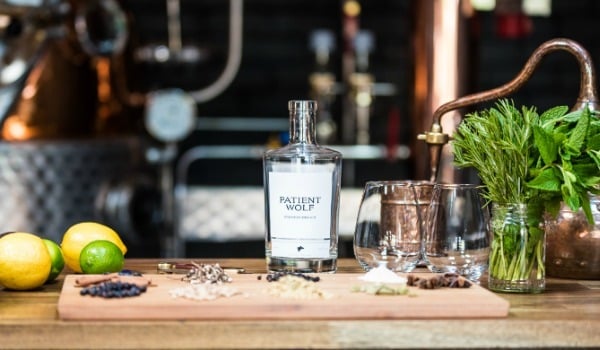 Patient Wolf
Premium Dry Gin
Patient Wolf is born from a belief that well-crafted and considered things have no fear of time. Quality things. Original. Hand-crafted. Defined.
Made in Brunswick, Melbourne, their Premium Dry Gin is distilled in a custom made 230L Müller copper still, using fresh ruby grapefruit, native aniseed myrtle, cubeb pepper and tonka beans. The crucial mix of attitude and insight define this hand-crafted Gin. It's a big bold gin showing great complexity and balance.
Poor Toms
Sydney Dry Gin
Poor Toms Sydney Dry Gin is delicate, fresh, and floral. Among the bouquet of 10 botanicals, you'll notice a classic juniper backbone complimented by fresh green apple, native strawberry gum leaf, and chamomile. It recently won gold at the 2017 San Francisco World Spirits Competition.
Fever-Tree
Premium Indian Tonic Water    
Since its launch, the Fever-Tree range has received widespread acclaim from drinks critics, bartenders and gastronomes worldwide. The multi-award winning Fever-Tree Tonic Water will be used as a mixer in the Gin tasting session at the Commercial Drinks Speakeasy Stage.
This session will be held on Monday 11 September from 3.30pm – 5pm. This session will be capped at 40 people for the tastings – first in, first served! View the Speakeasy Stage timetable for more information.
You may also like
Sorry. No data so far.